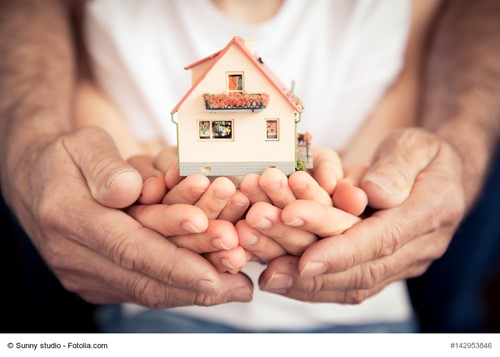 Buying your first home is a huge financial accomplishment and life milestone. The process is long, and can seem complicated at times. However, if you do your research and manage your money carefully, buying a house can be an excellent financial asset that will serve you for decades to come. 
Many people who hope to own a home in the near future aren't sure of the best way to start off on their path toward homeownership. This uncertainty leads them to put off their preparations. If you want to stop renting and start building equity, this is time wasted.
In today's post, I'm going to give you some advice on how to start planning for homeownership, regardless of your current circumstances.
Build credit responsibly
One thing that will help you on nearly all mortgage applications is a good credit score. For those of us who had a difficult time paying off bills or had loans go into default, it can seem like a daunting task to ever raise your credit score into good standing.
However, when your score is low, it is actually easier and faster to raise than if it is already in high standing.
To boost your credit score, make sure your current debt is paid on time each month. If you're thinking about taking on a new line of credit, consider setting it to auto-pay each month for the full statement balance. This way, you'll still improve your credit score but can also avoid costly interest payments.
Read up on mortgages and fees
There are many different types of mortgages available to borrowers in the United States. Some, such as USDA and VA loans, are guaranteed by the U.S. government. This means they often have less stringent credit and down payment requirements.
Don't be afraid to shop around between lenders. You may see different interest rates from similar lenders in your area.
Finally, make sure you're familiar with the type of closing costs and property taxes you'll be responsible for. It's one thing to be able to afford your monthly mortgage payments, but there are other costs to consider when it comes to being a homeowner.
Budget and save
Budgeting and saving are both skills that need to be learned and developed over time. None of us are born with the knowledge of how to best budget their expenses and earnings. However, there are some free tools available in most app stores.
When it comes to saving, remember that the more you save for a down payment, the lower your interest rate can be. The difference may seem small now, but over the lifetime of your mortgage can save you tens of thousands of dollars. Wouldn't you rather that money end up in your retirement fund than in your lender's pocket?
Before you apply for a mortgage
If you've saved for your down payment and built credit and are ready to take the next step and get preapproved, be aware that opening new lines of credit will temporarily decrease your score.